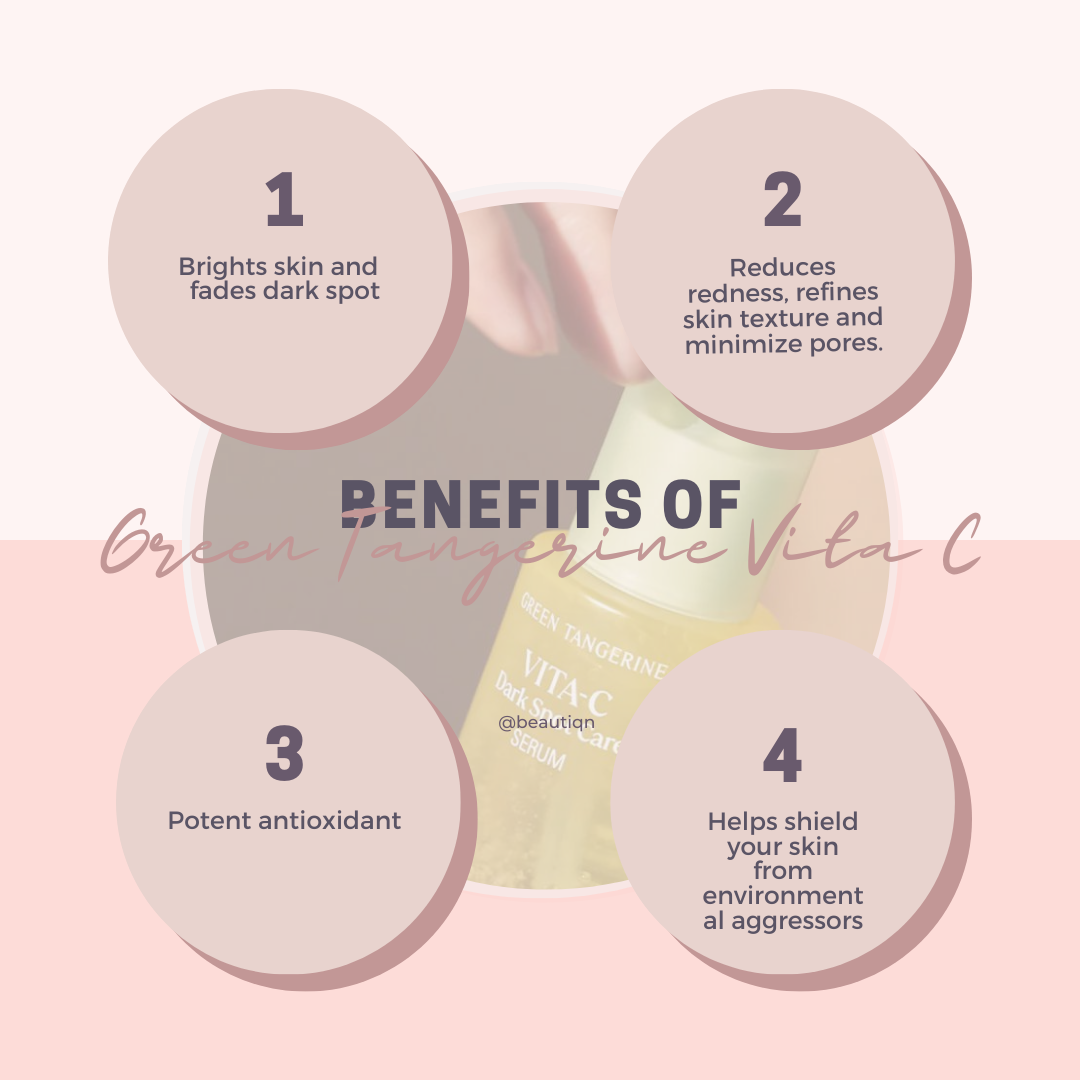 Goodal Green Tangerine Vita C Dark Spot Care Serum
In the world of skincare, finding the perfect serum to tackle dark spots and hyperpigmentation can sometimes feel like chasing a mirage. That's where the Goodal Green Tangerine Vita C Dark Spot Care Serum comes into play. This Korean skincare gem has taken the beauty world by storm, and today, we're going to delve into what makes it so special and worth every penny.
Key Ingredients and Benefits: At the heart of this serum lies a powerhouse of natural ingredients, but the star of the show is undoubtedly the green tangerine extract. Rich in vitamin C, this extract works wonders in brightening the skin and fading those pesky dark spots. The serum also boasts niacinamide, which helps in reducing redness, refining the skin's texture, and minimizing pores.
One of the unique aspects of Goodal's serum is its patented dual-layer technology. The green tangerine oil layer and vitamin C serum layer are carefully separated until you dispense them, ensuring the ingredients remain potent and fresh until they touch your skin. Together, these components offer a potent blend of antioxidants that not only fade dark spots but also shield your skin from environmental aggressors.
What Sets It Apart: Now, you might be wondering what distinguishes this serum from the multitude of options on the market. Well, there are several reasons why Goodal's Green Tangerine Vita C Dark Spot Care Serum stands out:
Efficiency: The formula is highly concentrated, so a little goes a long way. A single drop can cover your entire face, making the bottle last longer than you'd expect.

Visible Results: Users worldwide have reported visible improvements in their skin within a few weeks of use. Dark spots fade, and the complexion becomes more radiant.

Gentle Yet Effective: Unlike some other vitamin C products that can cause irritation, this serum is formulated to be gentle on the skin while still delivering powerful results.

Korean Beauty Expertise: Korean skincare has a reputation for innovation and efficacy, and this serum is a prime example of the best of Korean beauty.
Why It's a Korean and International Sensation: Korean beauty products have been making waves globally, and the Goodal Green Tangerine Vita C Dark Spot Care Serum is no exception. Here's why it's become a sensation:
Korean Celebrity Endorsements: K-beauty often gains traction thanks to endorsements by popular Korean celebrities who swear by their skincare routines. This serum has earned its place in these regimens.

Effective Formulation: Korean skincare brands are known for their rigorous research and development. The serum's efficacy and innovative packaging have caught the attention of beauty enthusiasts worldwide.

Social Media Buzz: In the age of Instagram and TikTok, word spreads fast. Social media influencers have raved about this product, leading to a surge in international interest.
Is It Worth the Money? Now, let's address the big question: Is Goodal's Green Tangerine Vita C Dark Spot Care Serum worth the money? The resounding answer is yes. While it may be priced higher than some drugstore alternatives, its potency, unique formulation, and visible results make it a valuable investment in your skincare routine. Plus, a little goes a long way, making each bottle last a considerable time.
In a world of beauty products promising miracles, the Goodal Green Tangerine Vita C Dark Spot Care Serum delivers on its claims. It's a shining example of why Korean beauty products continue to gain global recognition and, more importantly, a cherished addition to any skincare regimen. So, if you're looking to bid adieu to dark spots and achieve a radiant complexion, it's time to join the worldwide craze and give this serum a try. Your skin will thank you for it!