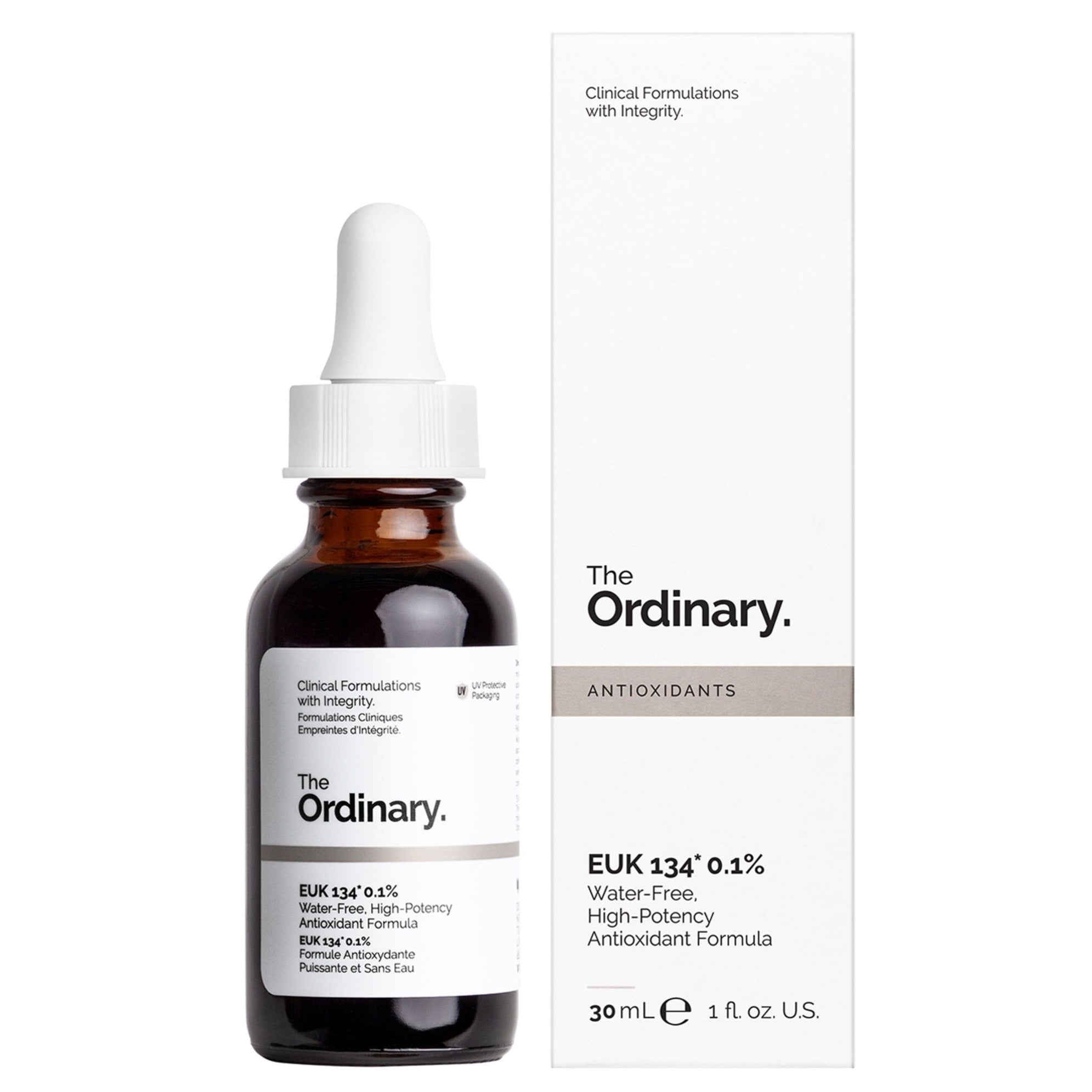 EUK 134 0.1%
EUK-134™ is a mimetic of superoxide dismutase and catalase, forming an exceptionally rare self-regenerating molecule that scavenges superoxide free radicals, eliminates hydrogen peroxide and converts reactive oxygen species into water and oxygen. While it has been around for many years, very few products on the market do use this truly superb antioxidant which can regenerate itself to offer round-the-clock antioxidant support. 
Directions for Use
Apply alone or after water-based serums, before oils or heavier creams. Alternatively, mix with other treatments to enhance their antioxidant capacity significantly. Do not use with highly acidic formulations such as suspensions of ascorbic acid. If irritation occurs, cease use and consult a physician. Use only as directed on unbroken skin. 
CAUTION
EUK-134™ must not be used immediately with strong acids such as suspensions of Ascorbic Acid. Strong acids will completely destroy EUK-134™ which is based on manganese
REMINDER
Patch testing prior to use is advised. Keep out of reach of children.
In response to COVID-19, our courier service provider (Century Express) are taking precautionary measures to ensure the health and wellbeing of their drivers and our customers, through updated vaccination and routine PCR Testing.

We currently deliver to all Emirates of the UAE through our partner courier Century Express. Deliveries are from Monday to Friday.

STANDARD TRACKED DELIVERY - 20 AED

Duration: 2-3 Business Days for City Limits

               3-5 Business Days for Remote Areas, click here for full list.

Please note: Orders on Saturday Evening and whole day of Sunday will be sent out on Monday.

Delivery is FREE for orders 250 AED and above.

To avoid any failure in delivery and delay, please provide a complete address (house no., bdlg. name, street name, etc) along with your contact details
Patch tests

are an easy way to help predict if you will have a negative initial reaction to a new product. It is recommended to perform a patch test before incorporating a new product into your routine. We have outlined a general method for conducting your own patch test based on the type of product.

Leave-on and Rinse-off Products

Apply a small amount of the product onto a clean area of skin on the upper forearm.

Keep the area dry.

After 24 hours rinse the area.

If any redness, burning, itching, blistering or irritation is observed at any time throughout the test, do not use the product.

Mask and Peeling Solutions

Apply a small amount of the product onto a clean area of skin on the upper forearm.

Leave-on for the specified length of time stated in the directions of use of the product.

Rinse off when the specified time has passed.

If any redness, burning, itching, blistering or irritation is observed within 24 hours of the patch test, do not use the product.

NOTE: that the patch test is only for determining initial irritation reactions to products and does not guarantee similar results when applied to other areas of the body (including the face) or after continuous use. It does not account for underlying conditions and should not be used for the diagnosis of hypersensitivity or allergic contact dermatitis. If you are concerned about starting a new product, please consult a dermatologist prior to use.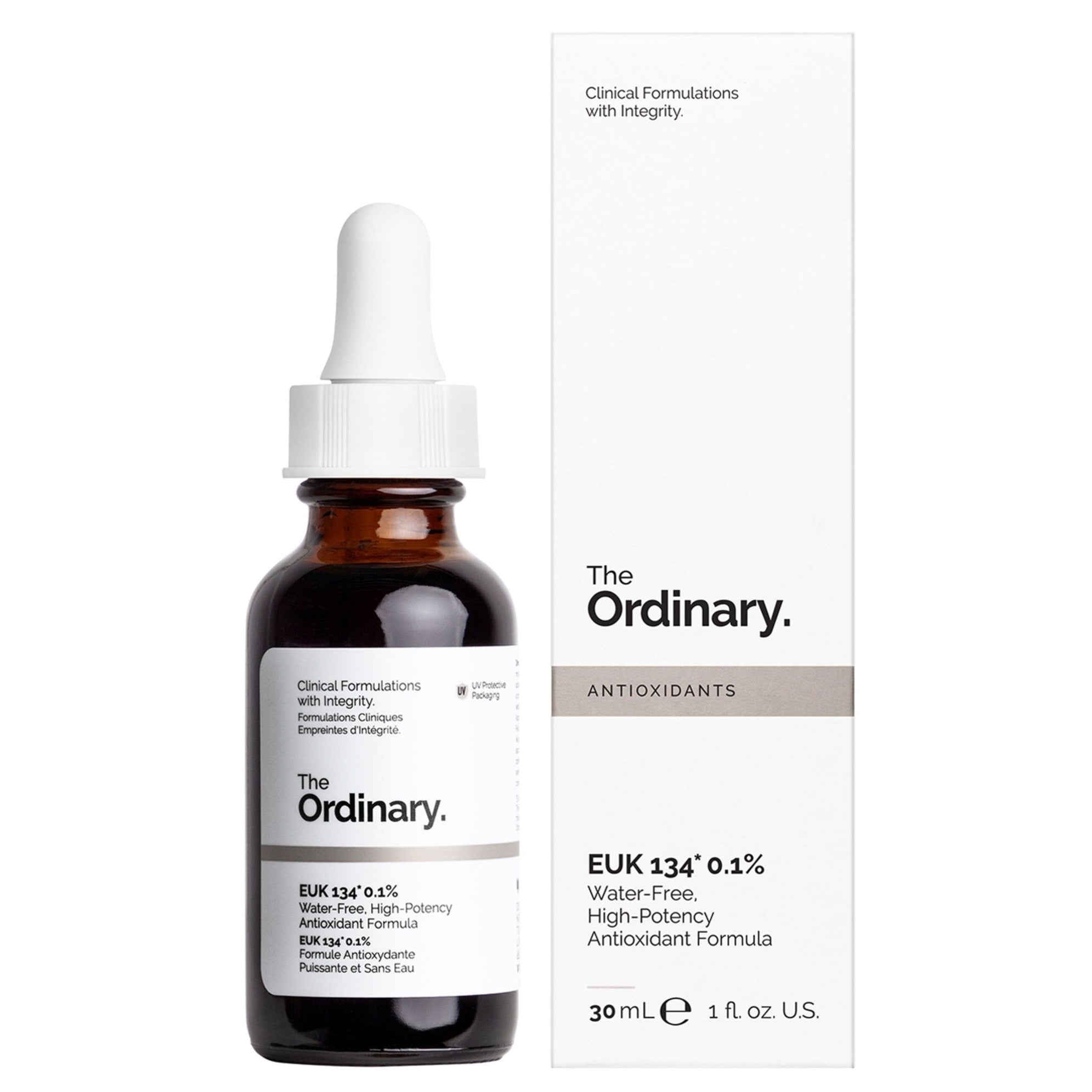 EUK 134 0.1%
Sale price
Dhs. 60.00
Regular price
Choose options