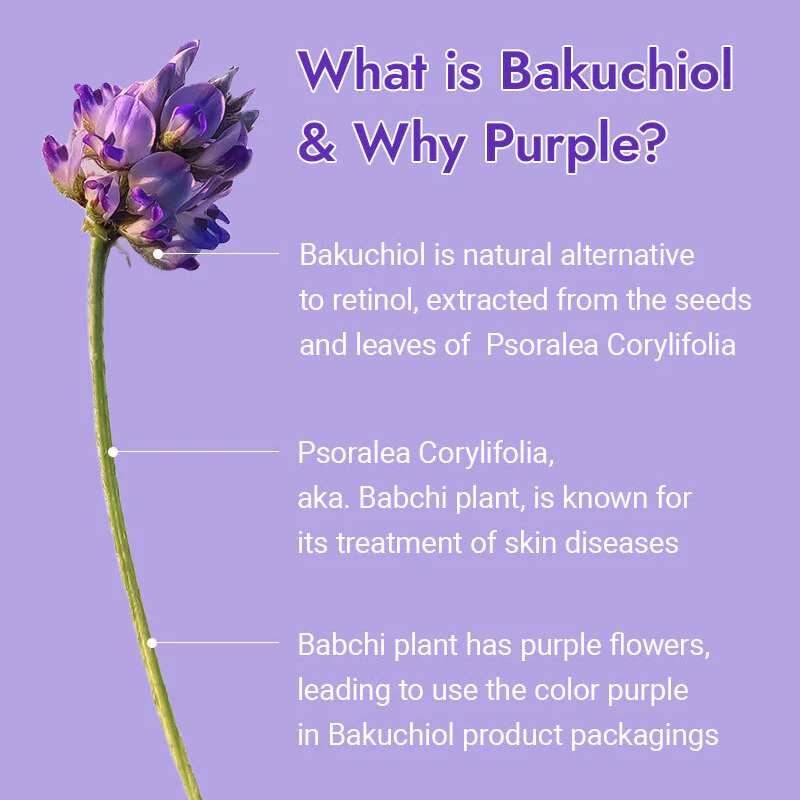 Embracing the Botanical Marvel: Unveiling the Wonders of Bakuchiol in Skincare
In the vast realm of skincare, a new star has emerged, captivating beauty enthusiasts with its remarkable benefits. Let us embark on a journey of discovery as we unveil the mysteries of bakuchiol—a botanical marvel that has taken the beauty industry by storm. From its origins to its incredible benefits, prepare to be enchanted by the wonders of this natural powerhouse.
Unearthing the Essence of Bakuchiol
Derived from the seeds of the babchi plant, bakuchiol has a rich history rooted in traditional Eastern medicine. Revered for its healing properties, this botanical extract has recently gained significant attention in the skincare world as a game-changing ingredient.
The Transformative Benefits of Bakuchiol
Gentle and Well-Tolerated: Unlike its more aggressive counterpart, retinol, bakuchiol offers a gentle alternative for those seeking anti-aging effects without potential sensitivity or irritation. It pampers the skin with its soothing touch, making it suitable for all skin types, even the most sensitive.

Remarkable Anti-Aging Effects: Bakuchiol is celebrated for its ability to stimulate collagen production—a vital protein responsible for maintaining skin's elasticity and firmness. By encouraging the synthesis of collagen, bakuchiol helps diminish the appearance of fine lines and wrinkles, revealing a smoother and more youthful complexion.

Nurturing Radiance and Even Tone: Another fascinating benefit of bakuchiol is its ability to brighten the skin and even out skin tone. This botanical gem aids in reducing the appearance of dark spots, hyperpigmentation, and discoloration, restoring a natural radiance to the skin's surface.
Embracing Bakuchiol in Your Skincare Routine
The beauty industry has embraced bakuchiol, infusing it into a variety of skincare products that cater to different needs. Whether it's a serum, moisturizer, or face oil, incorporating bakuchiol into your routine allows you to experience its transformative effects firsthand.
Bakuchiol-infused Serums: Serums containing bakuchiol offer concentrated doses of this botanical powerhouse, delivering its anti-aging and brightening benefits directly to the skin. These serums work harmoniously with other skincare products, complementing your routine for optimal results.

Bakuchiol-enriched Moisturizers: Bakuchiol-infused moisturizers provide a double dose of hydration and anti-aging benefits. As you nourish your skin, this botanical ingredient works diligently to reduce the signs of aging, leaving your complexion supple, plump, and rejuvenated.

Bakuchiol-based Face Oils: Face oils blended with bakuchiol offer a luxurious and indulgent experience for the skin. These oils lock in moisture, support skin elasticity, and provide a natural glow, unveiling a radiant and healthy complexion.
Bakuchiol, the botanical marvel, has carved its place in the beauty realm, enchanting skincare enthusiasts with its gentle yet powerful benefits. As we delve deeper into the world of natural skincare, embracing the wonders of bakuchiol allows us to indulge in the transformative effects of this incredible botanical extract. Unlock the secrets of youthful radiance and embrace the power of nature in your skincare routine with bakuchiol—a true gift from the earth.